Ryokusuien
A quiet lakeside inn surrounded by SATOYAMA landscape
Ryokusuien is an inn in Nambu Town, about 20 minutes by car from Yonago City, Tottori prefecture,Japan. Surrounded by mountains, the shore of Lake Ryokusui is a location rich in nature with beautiful cherry blossoms in spring, fresh green in summer, colored leaves in autumn, and seasonal colors. There are cottages for accommodation nearby, and Japanese-style rooms in the main building.
*SATOYAMA means woodland close to the village, one of the unique natural landscapes in Japan
Rainbow Village
Vacation Cottages for Rent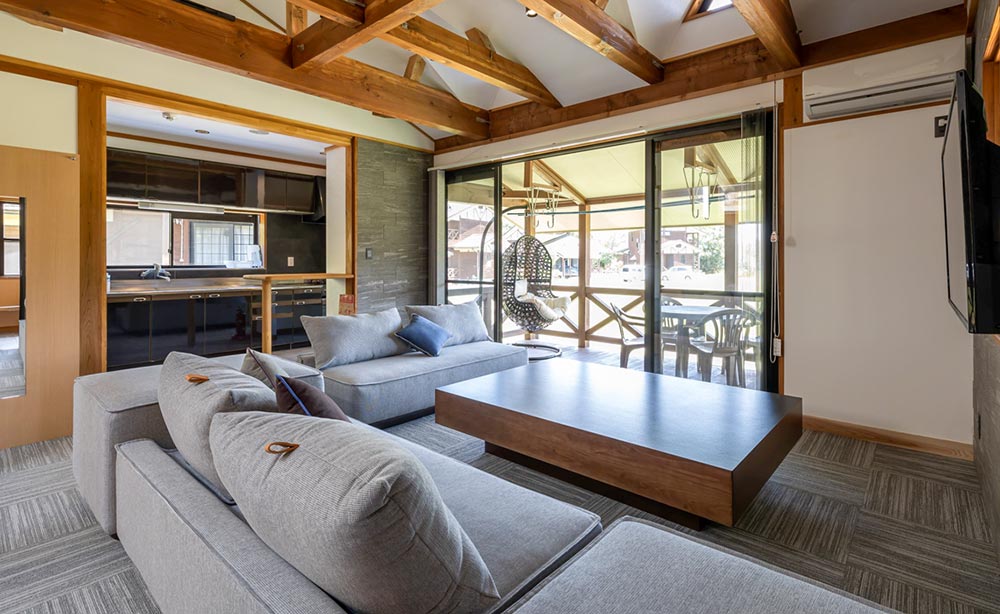 There are 7 cottages on a small site across the road from the main building. Created with the concept of "rainbow village" that connects the forest and the lake, each building with a different taste and space can accommodate up to 4 to 8 people.
Each has a kitchen and living room, bedroom and necessary facilities, making it ideal for families and groups.4 cottages newly renovated in 2023.
Barbecue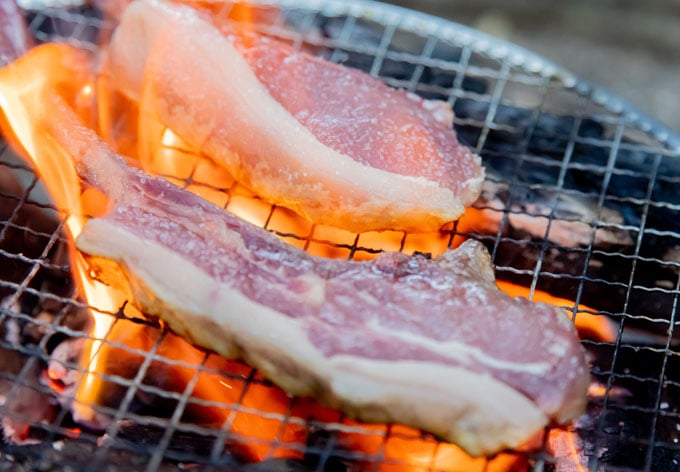 It's a lot of fun to have a barbecue while grilling meat, seafood, vegetables, etc. outdoors. At Ryokusuien, we have the necessary equipment such as a bonfire and a gridiron where you can enjoy barbecue. You can bring your own ingredients, but the set plan is more convenient. If you make a reservation, you can enjoy barbecue without any preparation and cleaning up.
Restaurant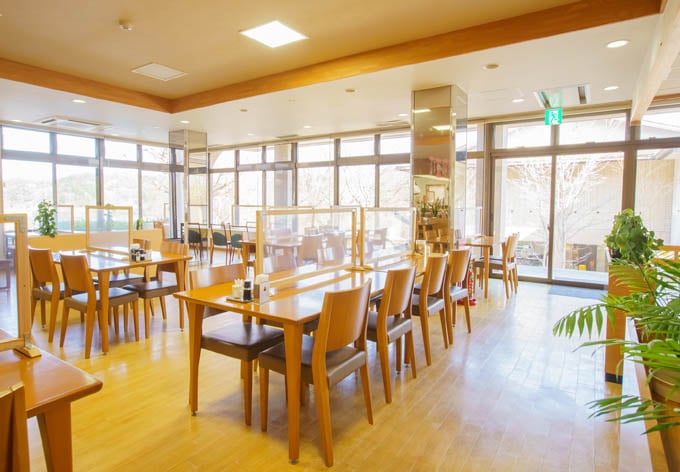 Have a casual lunch made with local ingredients
At the back of the lobby on the 1st floor of the Ryokusuien Main Building, there is an restaurant with a view of the lakeside outside the window. It is also possible to use it as a group from a casual lunch for one person. In addition to a plate where you can enjoy wild boar meat and other local ingredients, the popular menu includes daily set meals, curry rice, udon noodles, and soba noodles. Children's menu is also available.
Café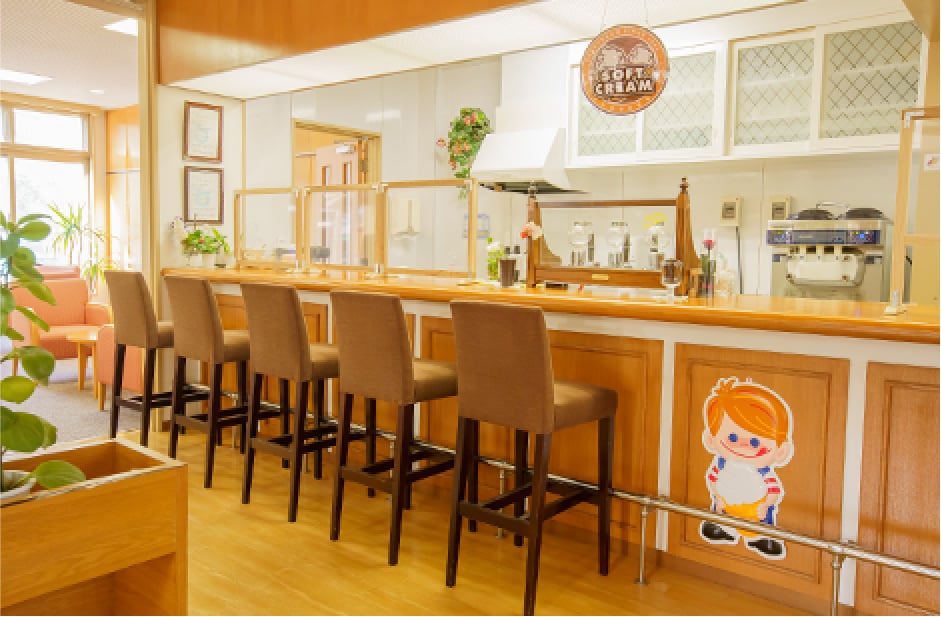 A convenient cafe for breaks and meetings
In one corner of the restaurant, there is a coffee shop serving freshly brewed coffee, tea and soft drinks, which is open from 10 am to 4 pm. Soft serve ice cream made with figs, a specialty of Nanbu-cho, is also popular.
Instagram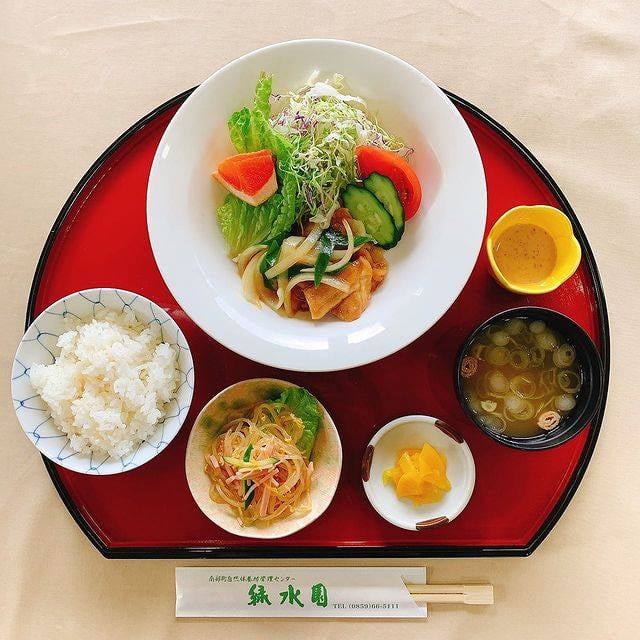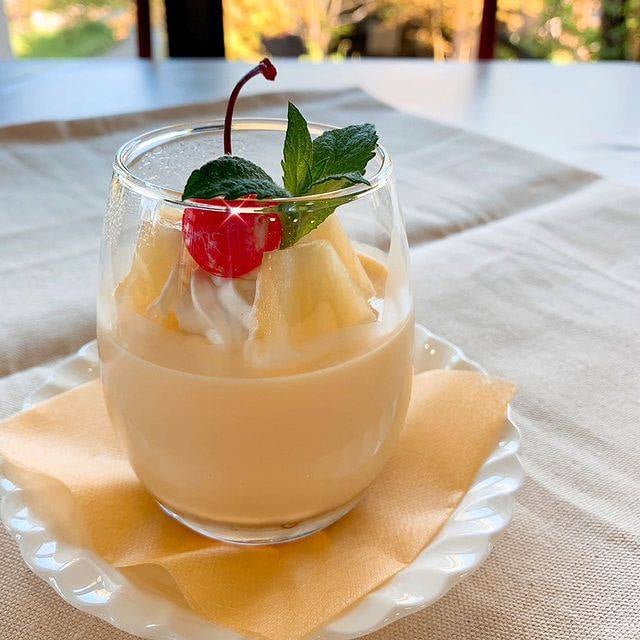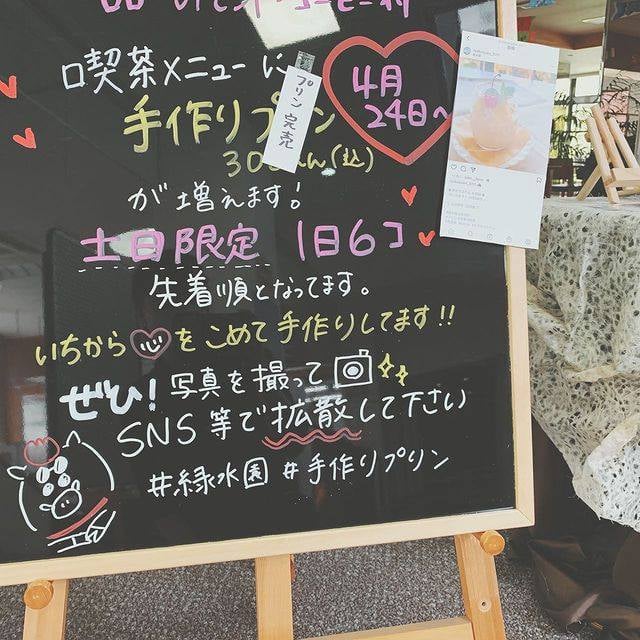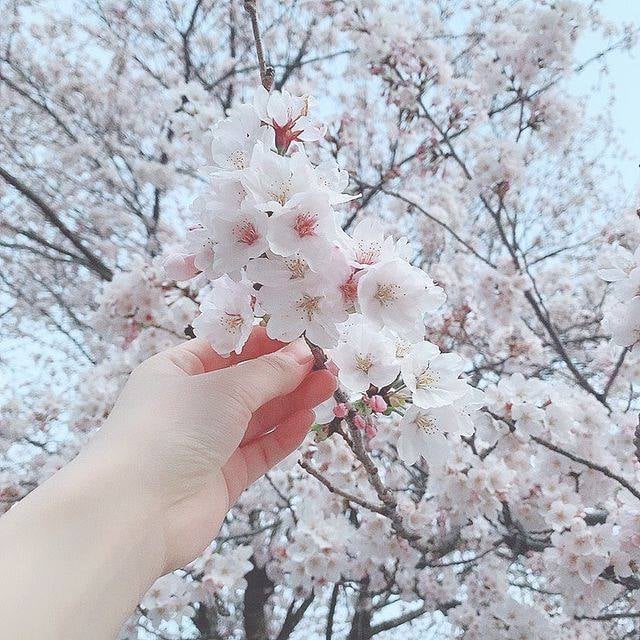 Access
ADRESS
606 Shimonakatani, Nanbu Town, Tottori Prefecture, Japan
By Airplane
About 45 minutes by car from Yonago Airport
Free transfer service to the station for 10 people or more

---

To Yonago Airport

About 45 minutes by car from Yonago Airport
Free transfer service to the station for 10 people or more
By Train
About 25 minutes by car from Yonago Station

---

To Yonago Station

From Tokyo Station

5 hours 20 minutes by Shinkansen


From Shin-Osaka Station

2 hours 50 minutes by Shinkansen


From Hakata Station

3 hours 50 minutes by Shinkansen

By Car
About 20 minutes south of Route 180 from Yonago city (Yonago Nishi IC). From the Okayama / Kansai area, pass the Totori Hanakairo-maer, merge from Route 1 to Route 180 and travel south. About 30 minutes from Mizoguchi IC.
Parking
Free parking available. Large bus parking available